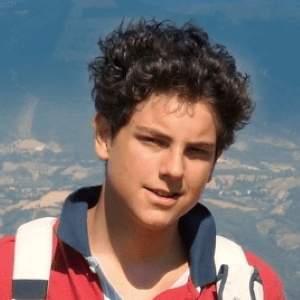 Blessed Carlo Acutis was an Italian Catholic youth who was known for his devotion to the Eucharist, friendliness, and also for his computer progrmaming abilities. He died of leukemia as a teenager.
Read the full Blessed Carlo Acutis novena on the novena page. You can also learn more about novenas here.
Who Was Carlo Acutis?
Carlo Acutis was born on May 3rd, 1991, in London, England, but his parents then moved to Milan shortly thereafter.
Both his parents worked, so he spent most of his early childhood in daycares and with nannies.
He was a normal boy who liked playing video games, watching movies, but he also volunteered with the poor and homeless.
He was a peacemaker and also cared for the natural world that God made, especially animals.
Carlo learned web programming and built several websites, including for his parish and then also one that catalogued Eucharistic miracles around the world.
On October 1st, 2006, he went to the doctor with throat pain, and then about a week later to the hospital where they diagnosed him with acute promyelocytic leukemia, a variant of AML.
Few treatments existed for him, and after offering his sufferings for God, Pope Benedict XVI, and the Church, he died on October 12th, 2006, at age 15.
A woman with a tumor attended his funeral and was cured of it completely.
Another woman, childless at age 44, also attended his funeral and then conceived a child.
Both women consider it miracles through Blessed Carlo Acutis's intercession.