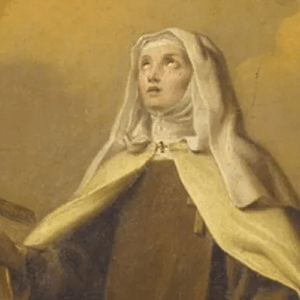 St Margaret of Cortona was a Third Order Franciscan who amended her sinful life and became a great saint. She had a son out of wedlock and was rejected by her family.
Read the full St Margaret of Cortona novena on the novena page. You can also learn more about novenas here.
Is There a Saint for Single Mothers?
St Margaret of Cortona was a single mother and rejected by her family, so she is perfect to turn to if you are a single mother.
Saint Margaret of Cortona in Loviana, Tuscany sometime in the year 1247.
Her father was farmer, but Margaret's mother died when she was just seven years old.
Her father remarried, but her stepmother despised her, and Margaret decided to elope with a man.
They were not married but conceived a son. Nine years later, her lover was murdered, and Margaret repented of her sinful life, seeking help for her and her son from her father.
Her father rejected her, so she went to the Franciscans, Orders of Friars Minor in Cortona, and they gave her refuge.
After a period of probation, in which Margaret fasted and abstained from meat, they Friars accepted her as a Third Order Franciscan. Her son, also, would enter the Franciscan Order.
She continued practicing many penances as reparation for her past sins, and she spent her time taking care of women who were ill.
Eventually, she became a complete mendicant, begging for alms for a living.
Jesus spoke to her directly many times, sometimes with messages for her and sometimes with ones that she delivered to other people.
She was given permission to form a group called The Poverelle (Poor Ones), in honor of St Francis who was called Il Poverello (the Little Poor One).
In spite of her reformed life, people in Cortona still accused her of sin, making up evil accusations, but Margaret bore it with patience and continued her life of prayer and penance.
Jesus told her when she would die, and it came to pass on February 22nd, 1297.
She was canonized in 1728.