How to update the app to the latest version?
The Pray app is regularly updated to add new features and resolve technical issues when we learn about them. Many technical problems have already been fixed so the first step if you are having issues is to make sure you have the latest version of the app installed.
Use the links below to open the app on the App Store. If there is an app update available the action button will say 'Update'. Otherwise, it will just say 'Open' if you already have the latest version.
Apple App Listing
Click this link to open the Pray App Listing on the Apple App Store:
Pray App Listing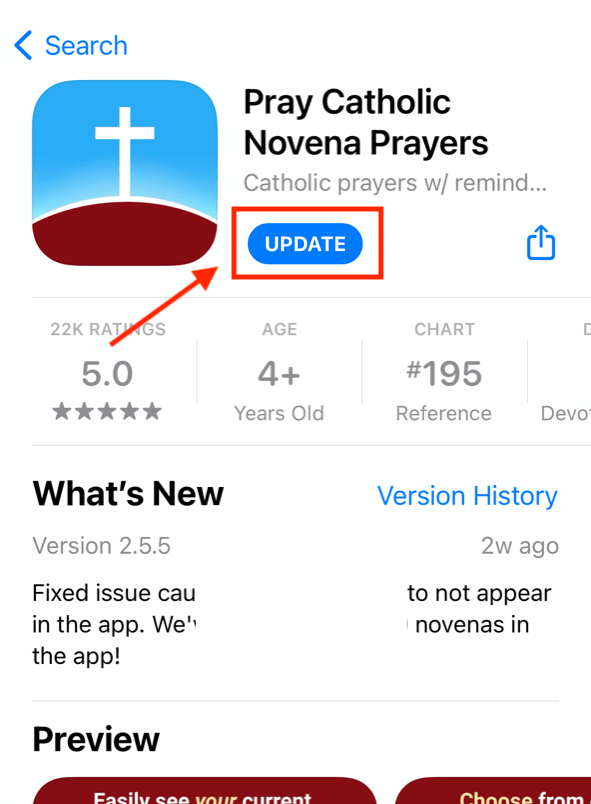 Google Play Listing
Click this link to open the Pray App Listing on the Google Play Store:
Pray App Listing