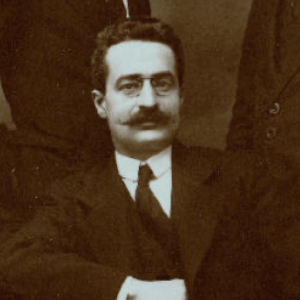 St Giuseppe Moscati was an Italian doctor and professor who brought his faith into the practice of medicine and into science. He was the first modern medical doctor to be canonized.
Read the full St Giuseppe Moscati novena on the novena page. You can also learn more about novenas here.
What is Giuseppe Moscati the patron saint of?
St Giuseppe Moscati is the patron saint of bachelors, doctors, physicians, people rejected by Religious Orders, and for biochemistry.
Giuseppe (Joseph) Moscati was born to a noble family on July 25th, 1880 in Benevento, Italy, the seventh of nine children.
His family moved to Naples when he was a small boy, and he spent most of his upbringing there.
When he was twelve years old, his older brother, Alberto, died of head trauma due to a fall from a horse while he served in the military, and this event and his brother's subsequent care inspired Giuseppe to go into medical school.
As a doctor and scientific researcher, St Giuseppe saw to the evacuation of a hospital of elderly and paralyzed people under imminent destruction due to a Mount Vesuvius eruption.
He also pioneered treatment for cholera, for diabetes, and for nephritis.
Moscati submitted his application to enter the military during World War I, but his country deemed he could better serve it as a physician, and he helped thousands of soldiers being treated for wounds.
St Giuseppe attended daily Mass often, prayed frequently, took a vow of chastity and never married, and refused to take payment from the poor people whom he cared for.
He said that Confession and Holy Communion were the primary medicine that people needed and encouraged patients to receive the Sacraments.
St Giuseppe Moscati died on April 12th, 1927.
St Giuseppe Moscati was beatified on November 16th, 1975, by Pope Paul VI. St Giuseppe Moscati was canonized on October 25th 1987, by Pope John Paul II.