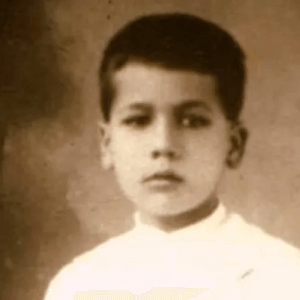 St José Luis Sánchez del Río was a Mexican Cristero boy who was executed for refusing to renounce Christ and the Catholic Faith. Named Joselito, he gave his life at only age 14.
Read the full St José Luis Sánchez del Río novena on the novena page. You can also learn more about novenas here.
How Did St Jose Sanchez del Rio Die?
José Luis Sánchez del Río was born on March 28th, 1913 in Sahuayo, Michoacán, Mexico.
Joselito was a pious boy with a special devotion to Our Lady of Guadalupe.
In 1925 the Cristero War broke out in Mexico, and the anti-Catholic secular leaders of Mexico sought to suppress Christ's Church and overthrow the true religion.
The government ordered the execution of faithful priests, stole churches and lands from the Catholic Church, and shuttered Catholic schools, monasteries, and convents.
Faithful Catholics rose up against this diabolical evil, and members of Jose's family went to join the fight, but Jose was not allowed to, being deemed to young.
Jose persevered, and eventually he overcame the General Mendoza's reluctance; he was allowed to be the standard bearer.
When General Mendoza's horse was killed in a battle on January 25th, 1928, Jose gave the general his horse to use. Jose was captured by the enemy soldiers and told to renounce his Catholic faith or die.
Jose refused to apostatize, so the soldiers made him witness a fellow Cristero's hanging. The faithful boy, far from being frightened into surrender, instead was galvanized in his faith and exhorted the Cristero to remain faithful to the end.
The government soldiers failed to break Jose's indomitable spirit, so on February 10th, 1928, they sliced the skin off his feet and made him walk to the cemetery.
Jose bravely prayed the Rosary and sang hymns to Our Lady of Guadalupe, as the soldiers continued slashing him with swords.
The soldiers told him he would be spared if he said Death to Christ the King, but Jose shouted the Cristero cry instead, Viva Cristo Rey (Long live Christ the King!) and Viva Santa Maria de Guadalupe!
He was finally executed later that same day, February 10th, 1928, and his body is found in Sahuayo, his hometown, where he is now their patron saint.
St. José Luis Sánchez del Río was beatified by Pope Benedict XVI on November 20th, 2005.
St. José Luis Sánchez del Río was canonized on October 16th, 2016 by Pope Francis.